Dream Catering provides a high level of professionalism, signature style and customised approach to each client.
When the task of organising your event is in our hands, all you have to do is enjoy yourself.
Each of our projects is special thanks to the impeccable service and fantastic ensemble of culinary traditions from across the world.
A creative team of professional chefs update their menu on a regular basis in keeping with the latest trends in the catering industry. We use the only the freshest ingredients of the highest grade, which is how we manage to surprise even the most discerning of guests.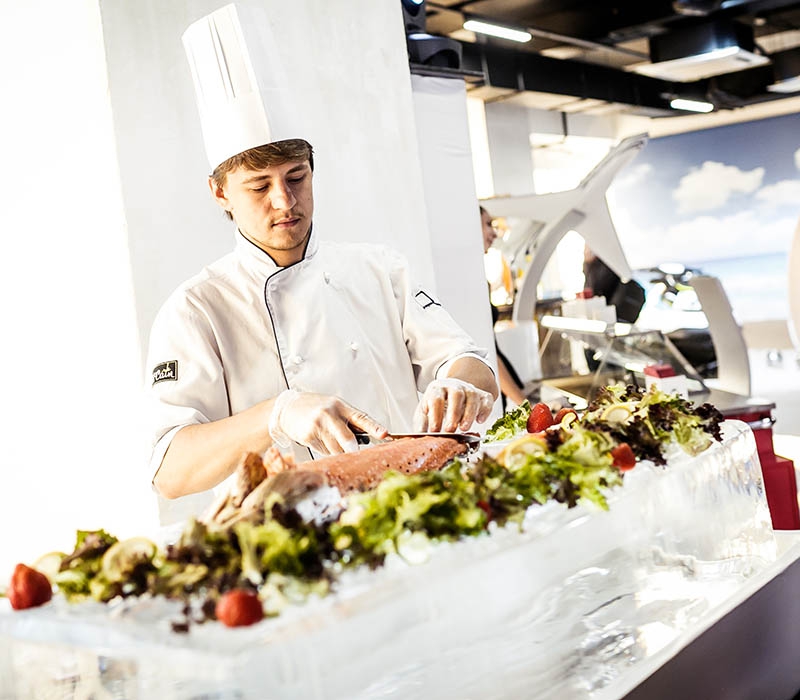 A team of experienced event managers will assist you with the organisation of any type of event: be it a coffee break, a reception or a banquet, we will find the perfect balance for the client's wishes and budget.
Menu options